19/12/18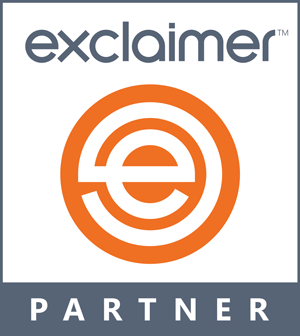 Support IT is now an Exclaimer partner!
Exclaimer is an innovative and powerful email signature management solution, used by over 75 million users every day. Exclaimer signature management solution is designed for centrally adding professional email signatures to all emails processed by a Microsoft Exchange server. That means signatures can be added to any device or client including mobiles. It offers signature management through Office 365, G Suite, Exchange and Outlook.
19/12/18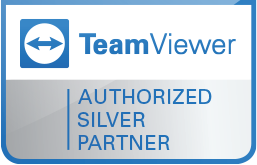 Support IT is now a registered re-seller of TeamViewer.
TeamViewer allows you to remotely access and control the desktop of your computers and servers from anywhere, on a 3G or better internet connection. This access is device agnostic and completely secure. Any modern smartphone can now be your window to your workplace. Over 20 million support sessions happen daily on the TeamViewer platform. With our 256Bit AES encryption and ISO27001 certified data centers, providing support to your customers & employees has never been safer or easier. It's like sitting right next to them, offering the help they need, the moment they need it most.
30/4/18

Website Launch!
We're thrilled to announce the launch of our new website which goes live today. It was designed and built, to let our clients and prospective clients learn more about our services, our team, and our partners.
As an IT company, it was important for us to make information regarding our solutions and services as accessible as possible for all visitors to our site. We always make a point to provide our clients with the most accurate, up-to-date information so there will be regular updates to the site as we continue to evolve. So make sure to keep an eye on our page and we hope you enjoy!